Continuous Frying Systems, Namkeen Continuous Frying Systems, Batch Fryer With Inbuilt Heat Systems, Manufacturer, Supplier, Exporter, Indore, Madhya Pradesh, India.
Leading Manufacturer from Indore, our product range includes Continuous Frying System such as Namkeen Continuous Frying System and Batch Fryer with Inbuilt Heat System.
---
Namkeen Continuous Frying System
We have in our stores highly performing and durable array of Namkeen Making Machines, which finds extensive usage in snack industry. These are fabricated using quality assured raw material, which are sourced from eminent vendors of the nation. Precisely manufactured using advanced techniques, these machines are appreciated for making the namkeen in various shapes and design. Further, the range is tested on parameters like performance, durability, corrosion resistance, and many more so as to ensure delivery of only flawless products at client's destination.
Available in different models ( 20", 26" ) with different fuel options ( wood, gas, diesel ) to make fine quality of namkeen snacks. With this machine one can make up to 2.5 metric tons of namkeen snacks in a single day with uniform colour, shape and size. This machine comes with a dual control panel to regulate oil temperature, conveyor speed, motor operations and self cleaning operations.
We provide technical assistance and post purchase services with our well qualified and trained engineers.
This particular model is well known for its low production cost, maintenance free operation and most economic performance.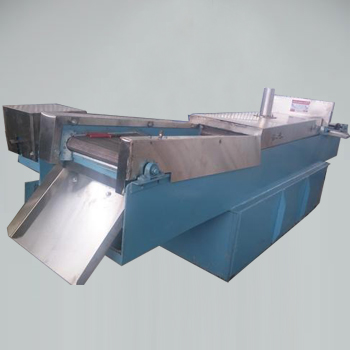 ---
Continuous Frying System
Backed by a talented pool of professionals and sound manufacturing facilities, we have been able to offer quality range of Sev Making Machines. Designed in accordance with set industry standards using high grade raw material and advanced machines, these Sev making extruder has high production capacity of 50 kg namkeen per hour. Assembled with high performing 1 h.P. Single / three phase electric motor, these can also be offered with ten extra jallis as per the requirements of the customers.
Easy to use
High functionality