Mixer Machines, Industrial Mixer Machines, Mixer Cum Blender Machines, Industrial Mixer Machines, Ribbon Blender Machines, Coating Pan Mixers, Vertical Mixers, Spice Coating Machines, Masala Mixing Machine, Masala Coating Machine, Raj Works And Industries, Manufacturer, Supplier, Exporter, Indore, Madhya Pradesh, India.
We are one of the leading manufacturers and suppliers of a wide assortment of Mixer Machines, which is designed and manufactured in accordance with industry defined standards. Acknowledged for its high performance, efficiency, low power consumption and minimal maintenance, these machines find extensive usage in construction, engineering and allied industries. Further, to add attributes like sturdy construction, durability and corrosion resistance, these are manufactured using only quality checked raw material and components. Easy to operate and simple structured, our range includes Industrial Mixer Machines, Concrete Mixer Machines, Ribbon Blender Machines and Coating Pan Mixer.
---
Mixer Cum Blender Machine
Mixer Cum Blender Machine offered offers ideal option where uniform output is needed after mixing of materials. These machines offer fine blending as well as mixing, thus resulting in achieving uniform output within short period of time. Further, the blades of the blenders are also designed in a way that allows mixing and blending of material with minimum load on drive. Further, charging takes place from hopper through top cover with discharge taken out from either center or from end.
Highly operational range of mixers and blenders
Ideal option for providing uniform output
Devices offer fine blending as well as mixing results
Provides uniform output within very short time period
Blades are designed to perfectly mix/blend material with minimum load on drive
Blenders are ideal option where uniform output is required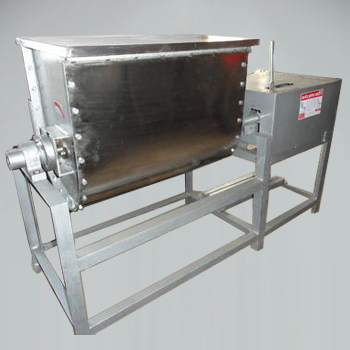 ---
Industrial Mixer Machines :
Supported by a team of expert professionals, we bring forth technically advanced range of Industrial Mixer Machines. Simple structured, these machines are manufactured using high grade raw material and components. Manufactured using stainless or mild steel, the tanks can also be customized based on the specifications of the customers. Easy to install and operate, these machines find their widespread usage in various industries for even mixing of various material. Precision designed, these machines are designed in various listed below specifications:
Powder mixing
Liquid mixing
Paste mixing
Anant U- Mixer cum Blender
Required H.P.
Approx. capacity
Size (Inches)


per batch


1
10
12x15x18
2
25
15x18x21
3
50
18x24x24
5
100
18x24x36
7.5
200
24x30x48
10
500
30x36x60
15
750
30x36x84
20
1000
30x36x120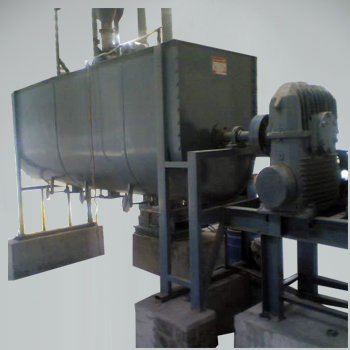 ---
Ribbon Blender Machines :
Capitalizing on the ample product knowledge of our professionals, we present highly efficient range of Ribbon Blender Machines. Designed with multi fold action, these machines are acknowledged for providing thorough and uniform mixing of different types of products in quick time. Extensively used for mixing of dry powders and pastes, these are demanded in various industries such as pharmaceutical, processing plants, food and plastic. Prior to its dispatch, the range is stringently checked and tested so that our clients receive fully functional and high performing range.
This machine is used for mixing poultry feed or cattle feed.
It can also be used for mixing edible colours with food products, soda, or any other wet or dry materials.
Heavy duty ball bearing, padestal and gun metal is used for the machines.
Machine can be used without foundation.
Machines do not create any vibration.
Efficient performance
Consistent operation
Low maintenance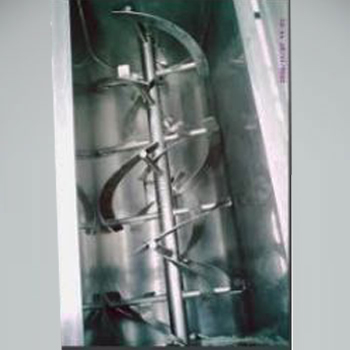 ---
Coating Pan Mixer :
We hold expertise in manufacturing and supplying superior range of Coating Pan Mixers, which is suitable for confectionery, pharmaceuticals and food processing industries. Generally used for mixing and coating purposes, these industrial mixers machine are manufactured using high grade raw material and advance technologies. Moreover, these coating machines come assembled with a separate hot air blower as per their requirements. To meet the diverse needs of the clients, the range can also be designed and manufactured in custom designs based on the specifications put forth by the clients. These coating pan machines are used in several kinds of processing industries.
Relying on the technical expertise and profound knowledge, we are engaged in manufacturing and supplying a wide range of Coating Pan Mixer.
Manufactured using high quality heavy Copper Sheet and Stainless Steel using ultra modern machines, it is extensively used for coating tablets and confectioneries with sugar or film coat. Highly acclaimed in the market, it requires low maintenance and is highly power efficient. Widely known for its noiseless and smooth operation, this Coating Pan Mixer is available for clients in varied specifications. Gear box and Pulley Attachment are provided with the mixer machine.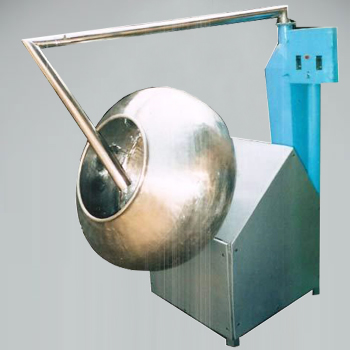 Tough construction
Durable standards
Robust construction
Rust proof finish
Easy operation
Anant Coating Pan Machine
Required H.P.
Size( inches)
1
30"
2
36"
3
42"
4
48"
---
Vertical Mixer :
Our organization is holding expertise in providing superior grade Vertical Mixer to our precious customers. Our offered Vertical Mixer is highly appreciated by our customers around the nation. Known for its standard quality, clients can avail this Vertical Mixer at industry leading and affordable prices from us.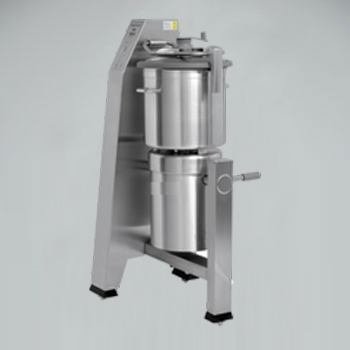 ---
Spice Coating Machine :
Longer working life
Quality tested
Rugged design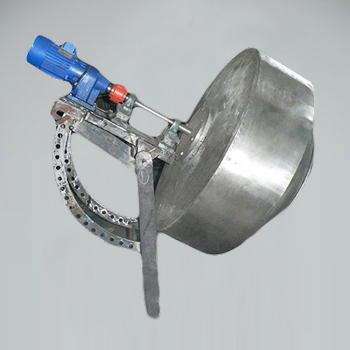 ---
Masala Mixing Machine :
Longer working life
Quality tested
Rugged design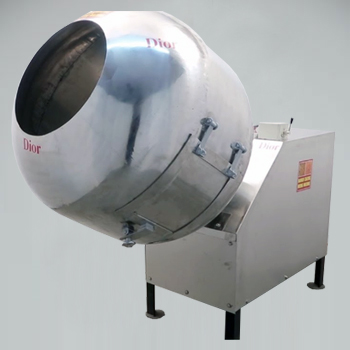 ---
Masala Coating Machine :
Masala Coating Machine offered comprises high performance based flavour mixing machines and finds extensive use for applying seasoning to fried products in uniform manner. Further, the unit comprises ellipsoidal shaped stainless steel pan and come mounted on heavy duty reduction gear box shaft driven by electric motor so as to ensure consistent and reliable work performance. Some of its features include available with stainless steel 304 or 316 contacting parts; exterior drum surface coming with satin finish/near mirror finish for easy cleaning; suitable for banana chips, potato chips, fried/roasted nuts, cheese curls, maize puffs and others; pan having circular mouth for charging and discharging of fried food products and others.