Industrial Dryers, Industrial Dryer Machines, Centrifugal Dryer Machines, Oven Industrial Dryers, Hydro Dryer Machines, Hot Air Blower Dryer, Manufacturer, Supplier, Exporter, Indore, Madhya Pradesh, India.
Industrial Dryer Machines
Leveraging on our rich industry experience and in-depth product knowledge, we bring forth quality approved array of Industrial Dryers. Our complete assortment is precisely manufactured using high grade raw material, which is procured from renowned vendors of the nation. Manufactured by our expert professionals using advanced technology, these dryers are reckoned for their rugged construction, durable finish standards, hassle free operation, easy installation and low maintenance. Complying with industry defined quality and safety standards, our range comprises Industrial Dryer Machines and Centrifugal Dryer Machines.
---
Centrifugal Dryer Machines
We are a trusted name engaged in manufacturing and supplying Centrifugal Dryer Machines, which are known for their high performance, efficiency, sturdy construction, low power consumption, minimal maintenance and longer functional life. These machines are also known as centrifugal cleaner machine. To maintain high quality of the range, we manufacture it using only quality checked raw material an advanced techniques. Further, the range is checked rigorously to ensure delivery of only flawless products. These machines have their application as a tray dryer machine.
Listed below are the types of centrifugal dryers that we offer :
Top Opening Dryers – Robust construction with a heavy base of casting, these dryers have a body of sheet metal. The flywheel and the perforated basket are balanced to reduce vibrations. Heating is provided with elements which can be easily replaced.
Bottom Opening Dryers – These dryers are made using high quality raw materials. Offering higher efficiency, these dryers yield better output to the clients.
---
Centrifugal Dryers :
Our company, Raj Works & Industries, is one of the leading brand name in offering a huge range of centrifugal dryers. These products are made of standard quality raw material under the guidance of well trained and experienced professional experts to ensure the reliability and durability of our product. These product are available in different sizes. We can also modify our product range as per the need our customers. These product are widely demanded and used in various fields. These Dryers are easily available at very affordable market rates. They are also available as per the customers specifications.
Highly durable
Reliable
Low maintenance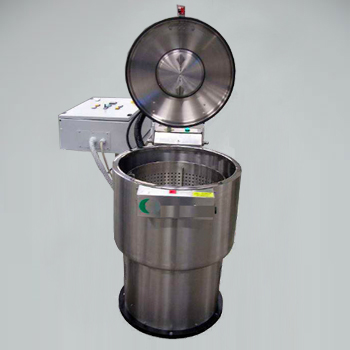 ---
Industrial Dryer Machines :
Designed in accordance with industry defined standards and quality norms, our range of Industrial Dryer Machines finds extensive application in food processing industry. Manufactured with utmost precision, the range is used to dry various materials including food items such as spices, garlic, onion, as well as fabrics, yarns, clothes and silk. Highly durable, efficient and low power consuming; these machines can also be availed in custom designs based on the specifications put forth by the clients. These machines have the quality of hydro dryer machine in their working principle.
Dryers are designed to suit various customer's requirement in dry powder of chemicals, Pharmaceuticals, Food Products, Biscuits, Medicine, Colours etc.
This Machine is available with 12, 24, 48, 96 Tays Capacity.
Fabricated with heavy duty plates & strong base.
Equipped with blower, Thermostat, push button starter, quality heaters and control panel.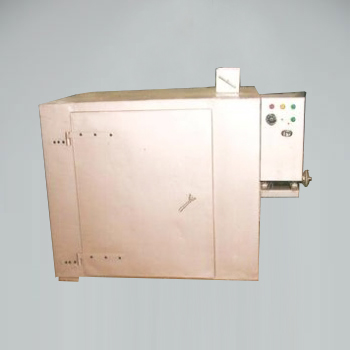 Anant Oven Industrial Dryer
Model
Working Size
Overall Size
W x D x H
Rrating KW
Kg / hr.
Approx.
Fan No.
Motor Rating (H.P.)
No. of Trolly
Tray
abm-12
550x165x865
860x167x1440
6
21 Kg.
1
1
-
12
abm-24
1015x1065x1015
1675x1800x1470
12
50 Kg.
1
1
-
24
abm-48
1015x2220x18880
1675x2025x2080
24
100 Kg.
1
1.5
1
48
abm-96
2030x1220x1600
3100x2024x2080
48
200 Kg.
2
1.5
2
96
---
Oven Industrial Dryers :
We offer an extensive range of Oven Industrial Dryers to our clients. Our products are widely appreciated for their precision design, unmatched quality, sturdy construction and durability. These are manufactured using quality material and are fabricated in consideration to the industrial standards. These are mainly used for temperature control.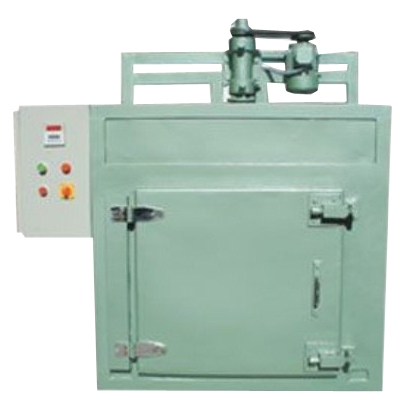 ---
Hydro Dryer Machine :
This machine is used for draining extra oil or water from the namkeen, boondi or dal. As the drum is folding it is easy to fill up and empty the drum.
Hydro Dryer Machine

Req. H.P.

Size in inch
Capacity kg./hr.

1/2 H.P.

14

60-100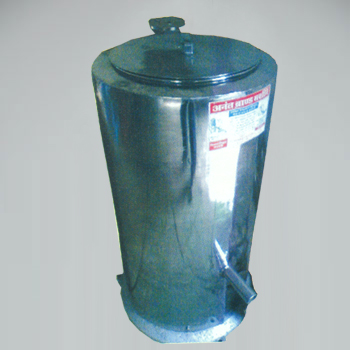 ---
Hot Air Blower Dryer :
This machine has an open space of 3 feet x 10 feet where any material that has to be dried can be spread on a screen and under that screen lies a blower with temperature controlled air circulation. This machine can be used for various food aproducts, chemicals, minerals and also for pharma and confectionery products.
Additional Information : Delivery Time : 10 days