Papad Dough Kneader, Malli Making Machines, Manufacturer, Supplier, Exporter, Indore, Madhya Pradesh, India.
---
This machine is used in washing powder making, namkeen making, chemicals, bakery etc.... It is available in different capacities ranging from 10 kg to 100 kg which can be driven with 1H.P. to 5H.P. motor.
Papad-Dough Kneader

Req. H.P.

Capacity kg./hr.

1 H.P
10
2 H.P
25
3 H.P
50

5 H.P.

100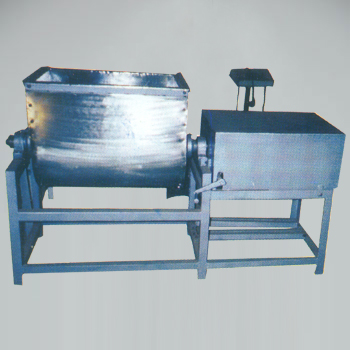 ---
Dough Kneader
Dough Kneader & Malli Machine offered comes backed by latest technology support and perfectly match up to the requirements of dough mixing. Further, the perfect process handling provided by the machine also ensures dough has smooth surface with good elasticity. Some of its features include suitable for making both hard and soft biscuits; 304SS grade mixing blade and the bucket; bucket comes with temperature insulation function support and others.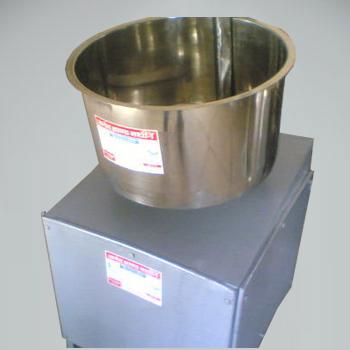 ---
Malli Making Machine
In a single lot, 10kg of dough can be prepared very easily in just 2-3 minutes. Both dry and wet material could be mixed.
Malli Making Machine

Req. H.P.

Size in inch
Capacity kg./hr.

1/2 H.P.

14

60-100