Pulverizer Machines, Besan Plant Impact Pulverizer, Impact, Mineral Pulverizers, Automatic Suction Pulverizer Machines, Pulverizer Gravy Machines, Mini Micro Pulveriser Machines, For Food Processing Industries, Chemical Industries, Pharmaceuticals ( Pharma Industries ), Cosmetic Industries, Agriculture Industries (Agro Based), Raj Works And Industries, Manufacturer, Supplier, Exporter, Indore, Madhya Pradesh, India.
Pulverizer Machines :
Our domain expertise enables us in manufacturing and supplying high performing and durable range of Pulverizer Machines. Easy to install and operate, these mills are manufactured using optimum quality raw material and components, which are sourced from renowned vendors of the nation. Designed in accordance with set industry standards incorporating advanced techniques, these impact Mills efficiently handle fibrous materials and products having similar structure. Offered at cost effective prices, our range includes Cold Spice Pulverizer Machines, Automatic Suction Pulverizer Machines, Micro Pulverizer Grinder Machines and Impact Pulverizer Machine.
---
Besan Plant Impact Pulverizer :
This offered is backed by our extensive experience in this field that assists us in offering exclusive process plant solutions for processing of Besan. These plants are designed for meeting the specific grinding demands and come fitted with meshes available in different sizes that allows out puts in different finish forms including from granular to fine powder. Meeting the specific requirements of customers, these plants can also be made available in different operational specifications and delivers optimum functionality in given processes.
Besan Plant Machine is the fully automated product of ours which take care of all your quality related issues by grinding chana or mutter dal into fine quality besan upto 300 mesh and then passing it through centrifugal cleaner machine just to make sure that your product carries the great quality and taste. whole process is carried in a manner that quality of besan stays perfect as it does not allow temperature of besan to exceed above its limit as in case of chakki.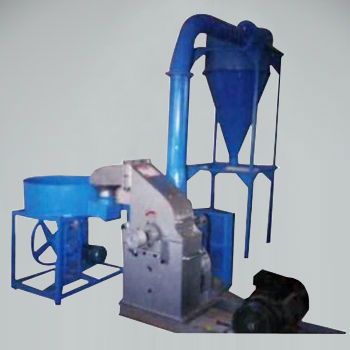 Features:
Highly functional range of besan plant impact pulveriser
Specially designed for grinding operations
Comes fitted with meshes in different sizes to allow outputs like granular or fine powder
Suiting specific requirements of customers
Can be made available in different operational specifications
Comes with special tempered high speed beaters for powdering
Req. H.P. 1440 RPM
Size
B. H.
RPM of Machine
Capacity per hour in Kg
Fine Mesh Upto
Space Required ( Feet )
Besan
Minerals
Ayurvedic Jadi Butiya
3 to 5
10"
8
2800
30-40
50-75
8-10
100-300
10 x 10 x 10
5 to 7.5
12"
8
2800
60-75
75-100
20-25
100-300
10 x 10 x 10
10 to 15
16"
8
2300-2500
140-160
150-200
50-60
100-300
10 x 10 x 10
15 to 20
20"
8
2300-2500
200-250
250-300
80-100
100-300
10 x 10 x 11
25 to 30
25"
8
1800-2000
300-400
400-500
130-150
100-300
10 x 10 x 13
40 to 50
32"
8
1800-2000
600-700
700-900
250-300
100-300
12 x 10 x 16
50 to 60
32"
16
1800
700-900
900-1100
300-350
100-300
19 x 10 x 18
80 to 100
42"
16
1800
1000-1200
1100-1400
400-500
100-300
20 x 12 x 20
100 to 125
42"
16
1800
1200-1500
1400-1700
500-600
100-300
20 x 12 x 20
---
Impact Pulverizer Machine :
We are also engaged in manufacturing and supplying specially designed range of this type machine (besan plant). Following set industry standards and safety norms, these are manufactured to perfection highest quality of raw materials. Functionally superior, the range also undergoes stringent quality checks on parameters like designing, performance, resistance against corrosion & abrasion and other to ensure delivery of only defect free products. Available in a variety of sizes and finishes to choose from, these can also be offered in custom designs to meet the specific requirements of the customers.
Features:
Easy to operate
Sturdy construction
Low power consumption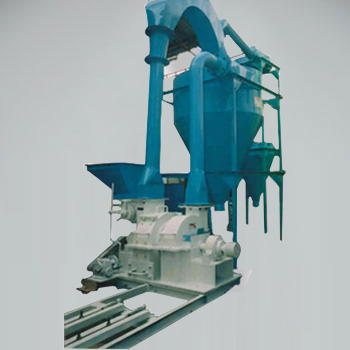 ---
Mineral Pulverizers :
We offer to our clients Minerals Pulverizers. These are fabricated using using latest technology. These Mineral Pulverizers serves an excellent range of grinding processes to the clients. These are designed using high quality material and comply with the industrial standards.
Features:
Corrosion resistance
Low maintenance
High performance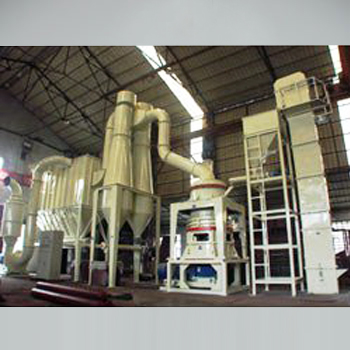 ---
Automatic Suction Pulverizer Machines :
Our Suction Pulverizer machine is automatic in nature. The capacity of its wide range varies from 5 hp to 50 hp. It is used to grind different materials like raw turmeric, red chilly, coriander seeds, aamchur and spices etc. Designed to reduce man power requirement as loading and output process is carried out by machine itself. Automatic feeding provides hassle free working and efficient working performance.
Sold and marketed under the brand Anant, our range of Automatic Suction Pulverizer Machines can be availed in varying capacity ranging from 5 hp to 50 hp. The range comes assembled with a high performing motor, which is sued to maintain the continuity flow generated through automatic suction. Designed with utmost precision, the machine can easily increase its working capacity as the ampere of motor does not fluctuate. Offered at market leading prices, these machines are widely used in chilly and coriander spices unit.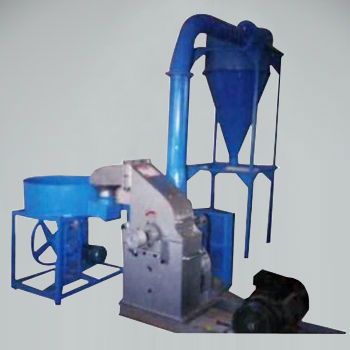 Features :
High quality material
Low maintenance
Reasonable price
Robust Construction
Hassle Free Operation
Longer Working Life
Specially Designed for Grinding Purposes.
No need for the worker to stand along side the machine for its smooth operation.
The material is pulled into the blower net frame ( jalli ) and then thrown into air.
In this automatic suction machine, the size of suction tank is large; there is not air pressure at the place where the processed product falls ( due to presence of dust collector ). This simplifies the process of product pulverizing.
Continuous feeding is done to ensure that motor does not runs empty and hence machine's capacity is increased.
With automatic suction coriander, chili, peanut rind, rice bran, acacia seeds, gram rind, soybean etc, can be sucked
Beater carbides are present in the machine, which eliminates the need of continuous replacement and hence does not decreases the production capacity.
Suction pulverizers are ideal for Turmeric, Besan, Amchoor Powder. These are without any net and allow pulverization in any size, small as well as large.
Hand pulverized spices pass through net of a thick main plate. Finer the mesh, less is it's capacity; and thicker the mesh, more is it's capacity.
Both the pulverizers are operated via one motor.
Technical Specifications:
Anant Automatic Suction Pulverizer
Req. H.P.
Size
Capacity/hr.
3-5
6x12
175 Kg

5-7.5
7x13
300 Kg
10-15
8x14
375 Kg
15-20
9x15
425 Kg
25-30
10x16
500 Kg
40-50
12x16
700 Kg
50-60
16x20
1000 Kg
80-100
18x24
1300 Kg
100-125
20x30
1800 Kg
---
Pulverizer ( Gravy ) Machine :
Pulverizer ( Gravy ) Machine offered comprises advanced technology based machines that are developed post extensive research and provides for grinding support without stones and presence of any abrasive material. Further, the machine supports grinding wet material to fineness required and has compact finish for occupying less floor space. Some of its features include easy to operate and maintain; grinding performed under cool atmospheric air which supports retaining original color, taste and fragrance of material grounded; gravy is hygienically processed as all contacting parts used in grinding made of stainless steel 304 food grade steel and others.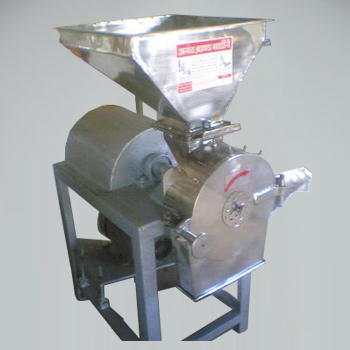 Leveraging on our vast industry knowledge, we manufacture and supply a wide range of Wet Pulverizers & Grinders. Available in different standard specifications, these pulverizers and grinders are manufactured in compliance with set industry standards. these grinders are extensively used for grinding different types of product like spices, sugar, fresh fruits, vegetables, beetle nuts, leaves, fresh ginger, salt, garlic, cattle and poultry feeds, icing sugar, costarred powder, instant food, food colors and allied food production. Before the final dispatch, we check the quality of these Wet Pulverizers & Grinders on various parameters.
Easy installation
Long service life
Robust construction
Technical Specifications:
Anant Micro / Mini Pulverizer
Req. H. P.
Size
Capacity / hr.




dry
wet
1 H.P.
6"
5
10
2 H.P.
8"
10
20
3 H.P.
10"
20
40
5 H.P.
12"
30
60
7.5 H.P.
14"
50
80
10 H.P.
16"
100
150
---
Mini Micro Pulverizer Machines :
Req. H. P.
Grinder Chamber
Capacity / hr.
dry
wet
1 H. P.
6"
5
10
2 H. P.
8"
10
20
3 H. P.
10"
20
40
5 H. P.
12"
30
60
7.5 H. P.
14"
50
80
10 H. P.
16"
100
150
Features:
Corrosion resistance
Low maintenance
High performance